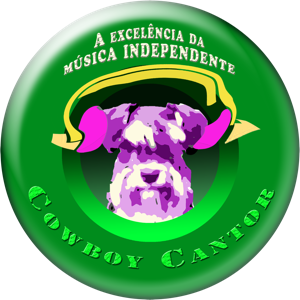 1: Pang Attack: Monk Song (Bandcamp, iTunes, Loja oficial)
2: Rosemary Fairweather: Good News (Bandcamp, iTunes)
3: Old 97's: All Who Wander (ATO Records, Bandcamp, iTunes, Loja oficial)
4: Benjamin Booker: Believe (ATO Records, Bandcamp, iTunes, Loja oficial)
5: Caroline Says: Winter Is Cold (Bandcamp, iTunes, Western Vinyl)
6: Art Feeynman: Feeling Good About Feeling Good (Bandcamp, iTunes, Western Vinyl)
7: Bicho do Mato: Raposa Matreira (Bandcamp, iTunes)
(Scroll down for the english version)
1 de Outubro, Dia Mundial da Música, estamos de volta. Quase um ano após a última edição do Cowboy Cantor, o primeiro podcast dos Açores regressa e agora a caminho do 12º aniversário.
Um obrigado à equipa do Podbean, também responsável por este regresso. O Podbean é a nova casa do Cowboy Cantor. Continua a ser possível aceder ao podcast usando o endereço cowboycantor.com, mas serão reencaminhados para cowboycantor.podbean.com.
As edições regulares do Cowboy Cantor passam a ser mensais, sem prejuízo de uma outra edição extra que há-de aparecer.
Subscrevam o podcast em cowboycantor.com
Cowboy Cantor, a excelência da música independente.
October the 1st, World Music Day, we are back. Almost one year after the last edition of Cowboy Cantor, the first podcast from the Azores islands is back towards the 12th anniversary. 
Thank you to everyone at Podbean, who helped bringing back the podcast. Podbean is the new home for Cowboy Cantor. It is still possible to reach the podcast typing cowboycantor.com, but you will be redirected to cowboycantor.podbean.com.
Each regular Cowboy Cantor episode is now monthly, without prejudice of extra editions that shall be published. 
Subscribe to the podcast at cowboycantor.com
Cowboy Cantor, the excellence of indpendent music.