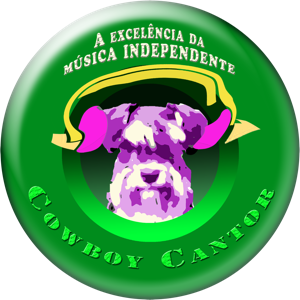 1. Altin Gün - Kırşehir'in Gülleri (iTunes)
2. Snapped Ankles - I Want My Minutes Back (Bandcamp)
3. The Parkinsons - Nothing to Lose (iTunes)
4. Violet - Togetherness (remistura de BLEID) (iTunes)
5. Aïsha Devi - Mazdâ (iTunes)
6. Fugitivo AH - 9 às 5 (iTunes)
7. Baby Dee - I Am a Stick (Bandcamp)
(scroll down for English)
Estamos a pouco menos de um mês do início da 5ª edição do Tremor. Chegámos também ao um número redondo do Cowboy Cantor. Este especial Tremor 2018 para celebrar a 300ª edição do primeiro podcast dos Açores, estava já nos meus planos. Apenas aguardei que o cartaz do festival ficasse fechado e eu pudesse ouvir todos os artistas, aguardando também as devidas autorizações para a inclusão no podcast.
Na música são dezenas de artistas, de diferentes estilos e origens, porque esta é também uma das facetas do Tremor: a multiculturalidade. A valorização das diferenças como motivo de união. Nomes com uma posição bem marcada no cenário musical como Mikky Blanco, Liima ou Sheer Mag, mas também artistas menos proclamados internacionalmente como Baby Dee ou a produtora portuguesa Bleid.
O festival mais bonito da Europa, pelo menos da Europa, acontece entre os dias 20 e 24, na ilha de São Miguel. São 5 dias de muitas artes espalhadas por toda a ilha. Mais de 100 artistas, inúmeros palcos e locais de acção. Uma festa. Um amor maior do que a vida, diria um dos organizadores. Um terramoto de emoções na maior ilha portuguesa.
Mais informações aqui. Bilhetes à venda aqui (Portugal) ou aqui (internacional)
Cowboy Cantor, a excelência da música independente.
Less than one month for the 5th edition of Tremor. We also achieve a round number at Cowboy Cantor. This special edition dedicated to Tremor 2018 to celebrate the 300th show of the first podcast from the Azores, has been in my plans for some time. I was just waiting for the final line-up and I could listen to all the artists, contact them and wait for their authorisation, so I could include them at the podcast.
There will be dozens of musicians, from different genres and origins, because this is also Tremor: multiculturalism. Established artists like Mikky Blanco, Liima or Sheer Mag, but also less acclaimed artists like Baby Dee or the Portuguese producer Bleid.
The most beautiful festival from Europe, at least from Europe, happens between March 20 and March 24, in São Miguel island. There will be many arts all around the island during 5 days. More than 100 artists, innumerable stages and places of action. A truly treat. A love bigger than life, as one of the organizers would say. An earthquake of emotions in the biggest Portuguese island.
More information here. Tickets available here (Portugal) or here (international).
Cowboy Cantor, the excellence of independent music.